Golf is een wereldberoemde sport waarbij je een golfbal en een club nodig hebt. Je speelt golf op een golfbaan met 9 of 18 holes. de bedoeling is om de golfbaan in zo weinig mogelijk slagen te spelen. Elke baan is verschillend. Ook kan dezelfde baan een andere moeilijkheid krijgen door bijvoorbeeld de weersomstandigheden. Daarom blijft golfen keer op keer een uitdaging. Uiteraard heb je om te golfen het beste materiaal nodig aan de meest voordelige prijs. Wij hebben voor jou interessante aanbiedingen op een rij gezet. Kortom, kijk zeker en vast verder als je op zoek bent naar degelijke en betaalbare golfaccessoires!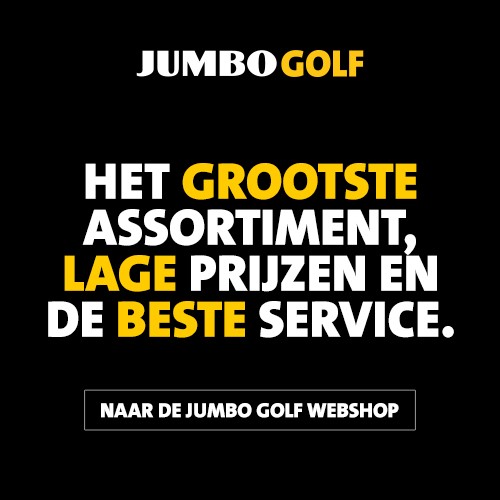 Golf: degelijke en betaalbare golfaccessoires!
Golf fysieke sport.
Golf is wel degelijk een fysieke sport. Vaak hebben mensen het idee dat golf spelen enkel een balletje wegslaan is met een club. Maar er komt veel meer bij kijken. Ook psychologie en het goed inschatten van bijvoorbeeld afstanden zijn een belangrijke vaardigheid van een golfspeler.
Een golf terrein van 18 holes kost al snel 3 à 4 uur in tijd. Je stapt dan een gemiddelde afstand van 7 à 8 kilometer af. Daarbij heb je ook de golf tas te dragen. een trolley is in heel wat gevallen dan ook zeer handig.
Daarnaast zijn er wat uitdagingen ingebouwd in een golf terrein. De Tuin/golf architecten hebben dit allemaal goed verwerkt in het terrein om voor extra uitdaging te zorgen. Een bunker of een vijver zijn plekken waar je je golfbal liever niet in ziet verdwijnen.
Welk materiaal
Er is heel wat golfmateriaal voorhanden, in verschillende soorten, merken en prijsklassen. Als beginnende golfer is het zeker niet aan te raden om onmiddellijk te investeren in de duurste en meest uitgebreide golfsets. In heel wat clubs kan je gratis clubs lenen. Veel interessanter is om in de beginperiode te investeren in golflessen. Na verloop van tijd, krijg je je eigen stijl in het golfspel. Dan kan je meer persoonlijk golfmateriaal aanschaffen. Echt gebaseerd op jouw golfbehoeften.
Wat kost golf?
Je investeert in goede professionele golflessen
Je hebt degelijk golfmateriaal nodig. Dan denken we aan golfset, golfballen, golftas, eventueel een trolley.
Golfkledij staat synoniem voor comfortabele kledij. Wel belangrijk zijn de aanschaf van kwalitatieve golfschoenen.
Golfverzekering moet je afsluiten
Greenfee moet er betaald worden als je als gast gaat spelen op een golfterrein.
Lidmaatschap betaal je als je je lid maakt in een club. Dan kan je voor het betaalde bedrag gans het jaar door spelen wanneer je maar wil.
Indien er hierboven velden blanco zijn, wil dit zeggen dat deze informatie onbekend is voor CadeauVlaanderen. Laat dit je absoluut niet tegenhouden om verder te kijken achter het ideale geschenk. Cadeau Vlaanderen biedt je een mooi en duidelijk overzicht.
De prijzen op onze website zijn richtprijzen. Vaak komen er ook nog extra kosten bij de bestelling. Om de juiste prijs te kennen, klik je op de knop voor meer informatie. Cadeau.Vlaanderen heeft geen enkele invloed op de prijs die getoond wordt.